Meet our team at Children's Health Care! Please take a few moments to learn about our skilled practitioners and our friendly, nurturing staff.
At Children's Health Care, we consider it both a great joy and responsibility to care for children. Most of us are parents ourselves, so we strive to be understanding and available to the families we are privileged to serve. We are honored that you have chosen us as your child's primary medical provider and are confident that you will be pleased with the quality of care and service that we can provide you and your family.
A vital part of our service to children begins with our outstanding staff who works hard to manage and maintain a professional, caring and supportive environment for our patients in a timely manner. Our doctors are lifelong learners. Not only have they received advanced medical training in pediatrics, they continually pursue ongoing education to stay abreast of the latest in child health care.
Your child's health is as important to us as it is to you. We look forward to providing you with excellent medical care your child deserves.
---
Dr. Rumana Barodawalla, MD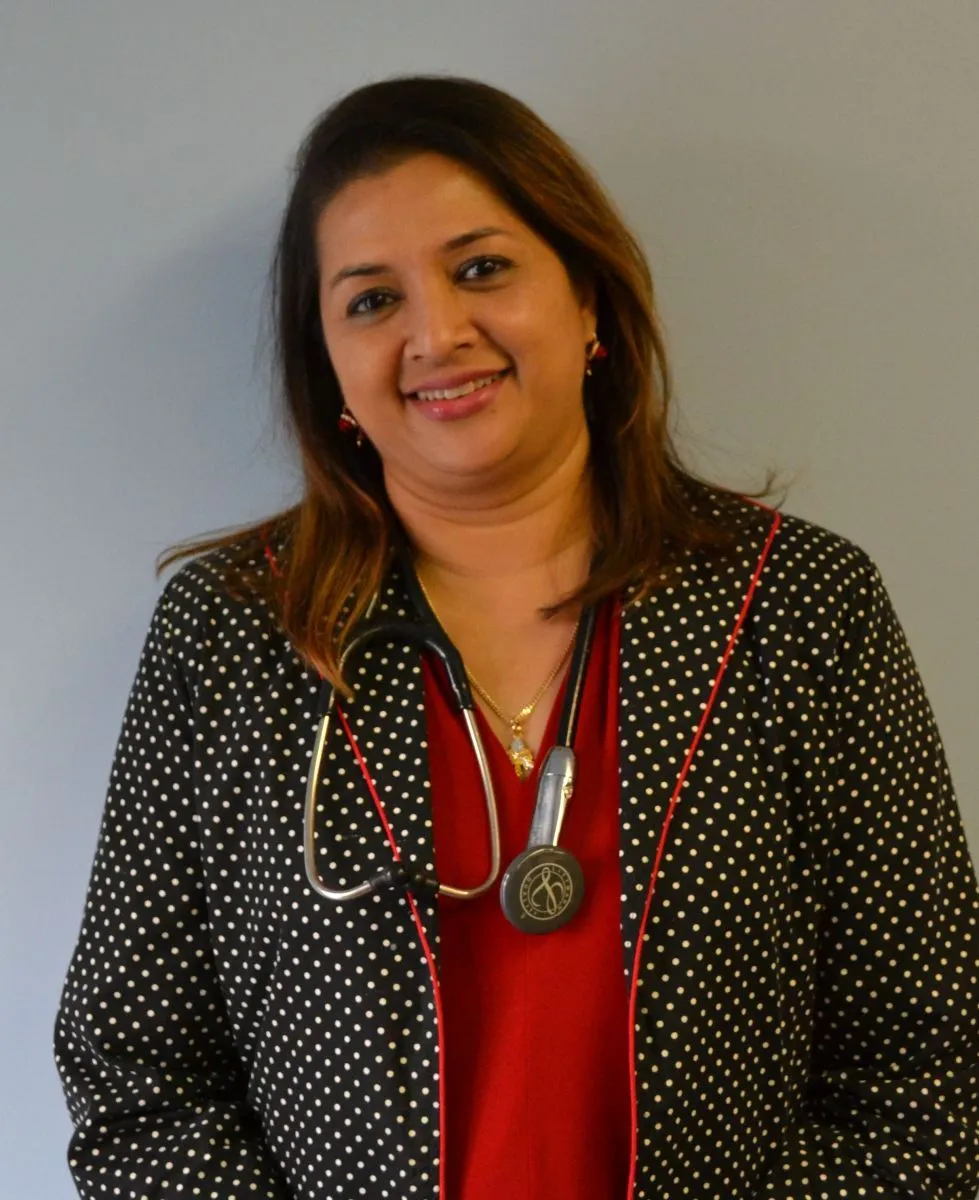 Dr. Barodawalla is board certified in Pediatrics. She has been practicing pediatric medicine in Mt Pleasant, MI since 1999. Dr. Barodawalla received her medical degree from the University of Mumbai, India and then completed a pediatric residency at Henry Ford Hospital in Detroit, MI in 1999. Dr Barodawalla is an active medical staff member at Mclaren Central Michigan and has been providing provides excellent pediatric care to patients from birth to 18 years of age.
Dr. Barodawalla's commitment is to help children reach their highest potential by working with parents to promote and maintain their child's physical and emotional well-being from birth up to college years. She believes that accessibility, understanding and comfort are the cornerstones for an exceptional pediatric practice. Dr Barodawalla loves kids and her goal is to have a positive impact in the lives of children by providing excellent health care and compassionate services through open communication, healthy lifestyle and disease prevention.

Dr Barodawalla lives in Mt Pleasant with her family. In her spare time she loves traveling, hiking and cooking.


Abbie DeWitt, FNP-BC
Children's Health Care is pleased to announce the addition of Abbie DeWitt, FNP-BC to our practice. Abbie is available to see patients from birth to 21 years of age for acute illnesses and wellness exams.

Abbie has been a member of the Mt. Pleasant community for over 12 years. She is passionate about caring for our patients and their families to make a difference in our community. Abbie graduated from Mid-Michigan Community College in 2015 with her associate degree in the Science of Nursing. She then obtained her Bachelor of Science in Nursing Degree at Chamberlain University in 2017. In 2022, she then graduated from Purdue University Global with her master's in nursing with a focus in family nurse practitioner care. She is licensed through the state of Michigan and is Board Cer3fied through the American Nurses
Credentialing Center. Abbie has over 8 years of experience as a registered nurse working in outpatient clinic, hospice, and hospital ICU settings. Abbie completed her pediatric clinical rotations at this clinic and really fell in love with pediatric healthcare.
Abbie loves working with families and their children from infancy through adolescence. She loves to collaborate with families and get to know them overtime and takes great joy in watching kids grow, develop and gain independence. She believes strongly in preventative medicine and working with families to find strategies that work well for their unique needs.

Outside of work, Abbie enjoys spending 3me with her husband, family, and friends and her two dogs. She enjoys exploring the outdoors, gardening, traveling and playing sports.